Current vacancies
Columba 1400 Young People Consultant – volunteer role
Columba 1400 is growing across all areas of our work and we want to ensure that young people's views are at the heart of everything we do. We're looking for two young people to join our Board of Trustees to champion the voice of their peers and challenge their fellow trustees and Columba 1400's leadership team to continue helping young people discover their true potential.
Why join?
Shape the future of Columba 1400

Develop leadership skills by sitting on a board of trustees

Champion the voice of young people at a strategic level
Young person consultants can expect to commit to approximately 1.5 days per month to allow time to prepare for and attend meetings, and carry out various other duties. Currently, the Board of Trustees meet either in person or virtually. Once a year in June, the Board meet at our centre on the Isle of Skye.
To apply please submit a short video, audio clip or written text of no more than 500 words explaining why you would be suitable for the role. Things you might want to consider in your application:
Why Columba 1400?

What skills could you bring to the Board?

What skills/experience would you like to develop?

How could Columba 1400 be better?

Anything else you would like to add
Please send your applications to recruitment@columba1400.com or to our Instagram page @columba1400
If you'd like to find out more about the role please get in touch with our Head of Partnerships, Liam Stewart at liam@columba1400.com
Closing date: Wednesday, 12 October 2022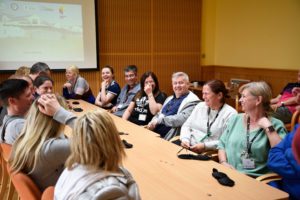 LEADERSHIP ACADEMIES
What we do