As part of our Young People's Leadership Academies, we make use of the outdoors to encourage talking, connecting, thinking, and relaxing. We walk and talk in the local environment during Phase One of the academy and explore the stunning landscape in Skye during the residential.
Whilst technically these walks don't require training for our team – most of our outdoor sessions are short walks of no more than three kilometres – we have decided, with the help of our technical outdoor adviser, Nathan, that it's important to follow best practice and ensure that all staff who are running sessions outdoors take the Lowland Leader qualification.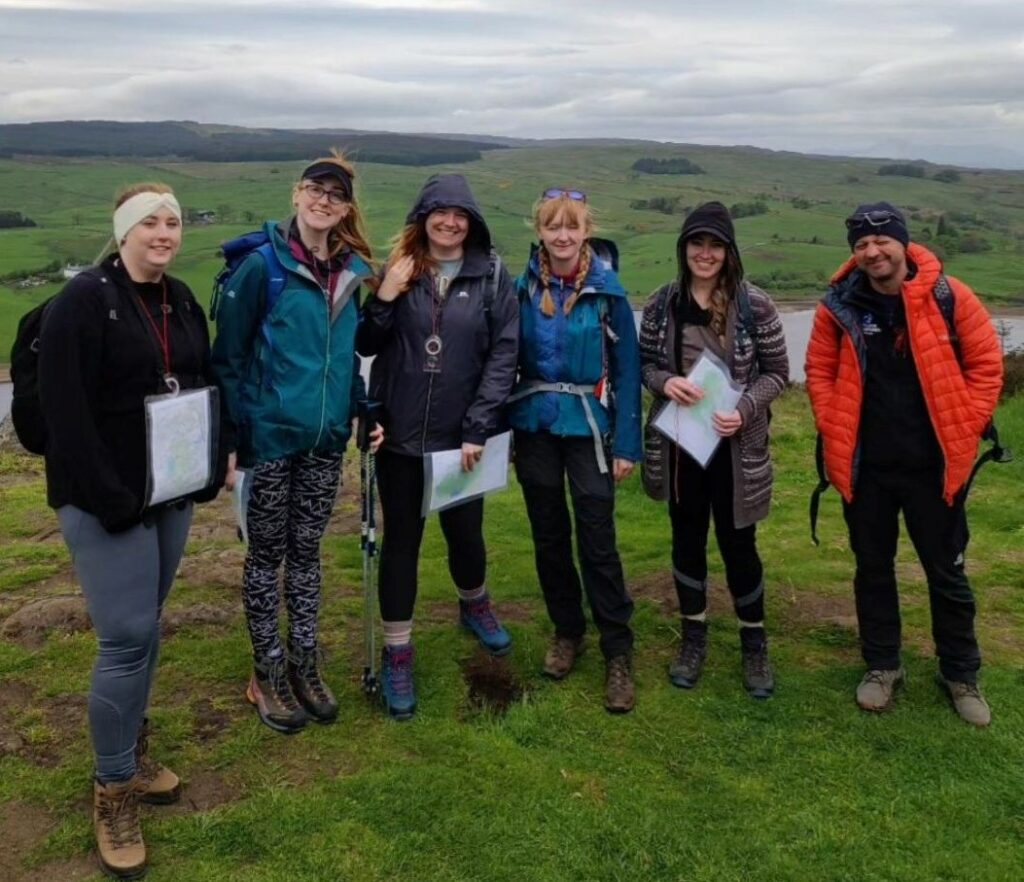 It has been designed for people who wish to lead groups on day walks in lowland countryside and woodland in summer conditions. Walks follow paths or tracks that are both marked on a map and clearly visible on the ground and do not require navigation across untracked areas.
The process starts first with doing 10 lowland walks – navigating along path networks in country parks, along coastlines, through forests. Then the training involves two full days with an instructor.
After that each participant completes another 10 lowland walks – using and building on their new found skills. Following this there's a two-day assessment where participants demonstrate their ability to use a map and compass.
Our staff have really enjoyed this outdoorsy and active element of their jobs – it's not only building their skill set but it's also good for wellbeing and de-stressing.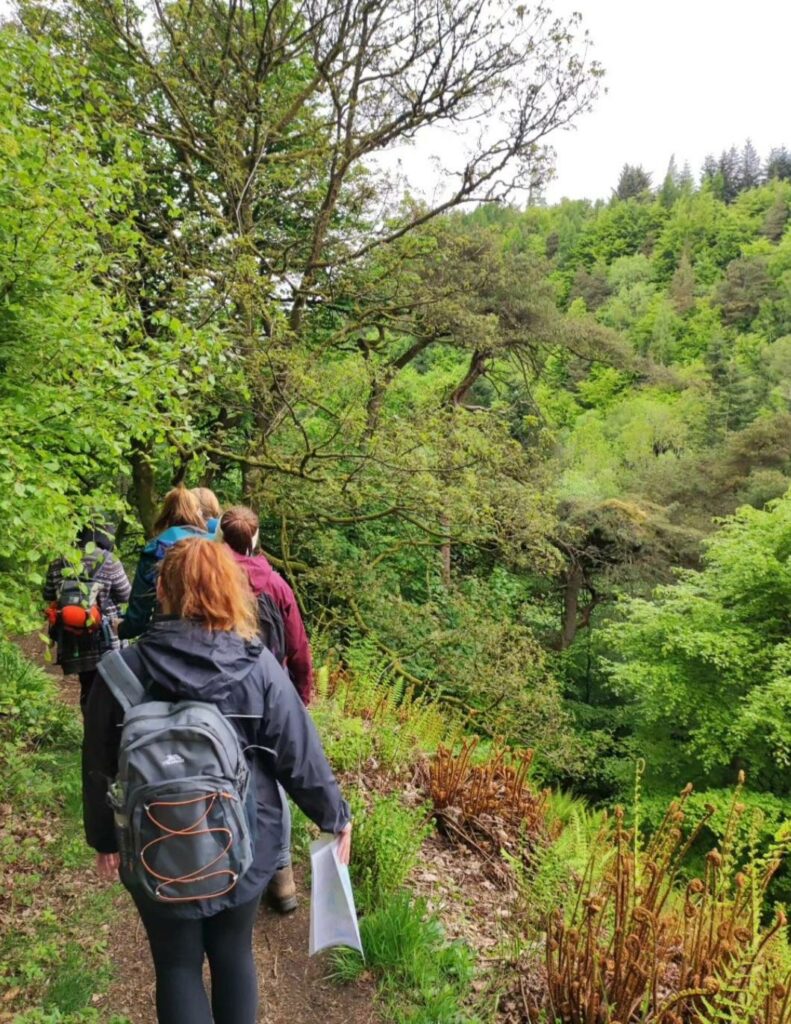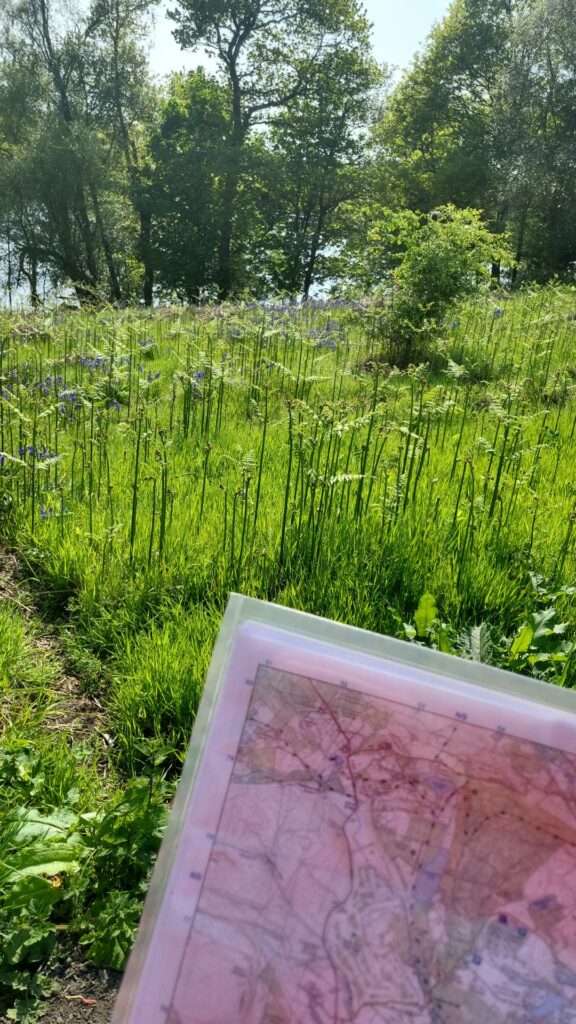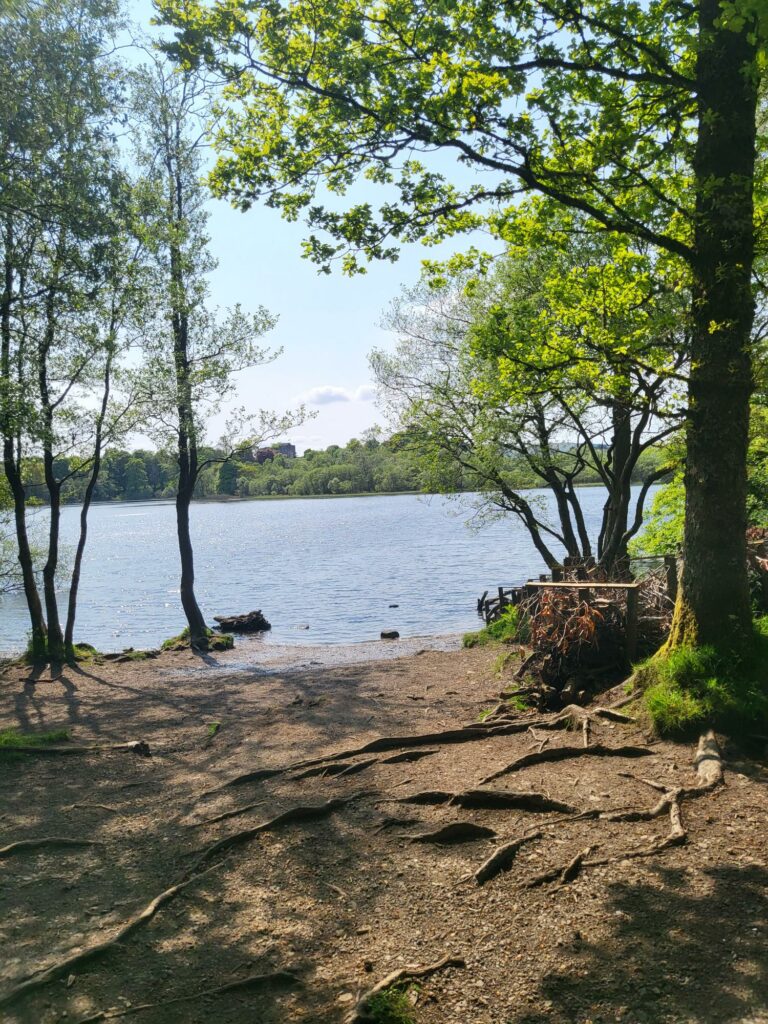 Heather, one of our facilitators says: "It was lovely to get time out to explore Scotland and learn more about how to plan and deliver the best walks possible for our groups. It was the first time I had ever properly used a compass and map, so it was a really interesting two days."
At Columba 1400 we believe in continuous professional development for all our team members and in ensuring we provide the best possible experience for the young people taking part in our academies.
You can find out more about Lowland Leader training here. To find out more about our Young People's Leadership Academy visit this link.