Last month our Patron, HRH The Princess Royal met with young people from across the Central Belt, to listen to their experiences of our values-based leadership academies.
Gathering at the beautiful Blair Estate in Dalry, the graduates spoke about the impact taking part in our Young People's Leadership Academy had on them.
Participants had taken part in residential and place-based academies, and they described how the experience helped increase their confidence, planted seeds in them for planning a more positive and fulfilling future and helped them to listen and connect with other people.
One of the young graduates, Marysia from Edinburgh, said of the opportunity:
"Taking part helped me to realise who I want to be. It's made me think how I can use what I learnt in my daily life and in the future. If I hadn't had this experience, I wouldn't have been able to do some of the amazing things I've done since then."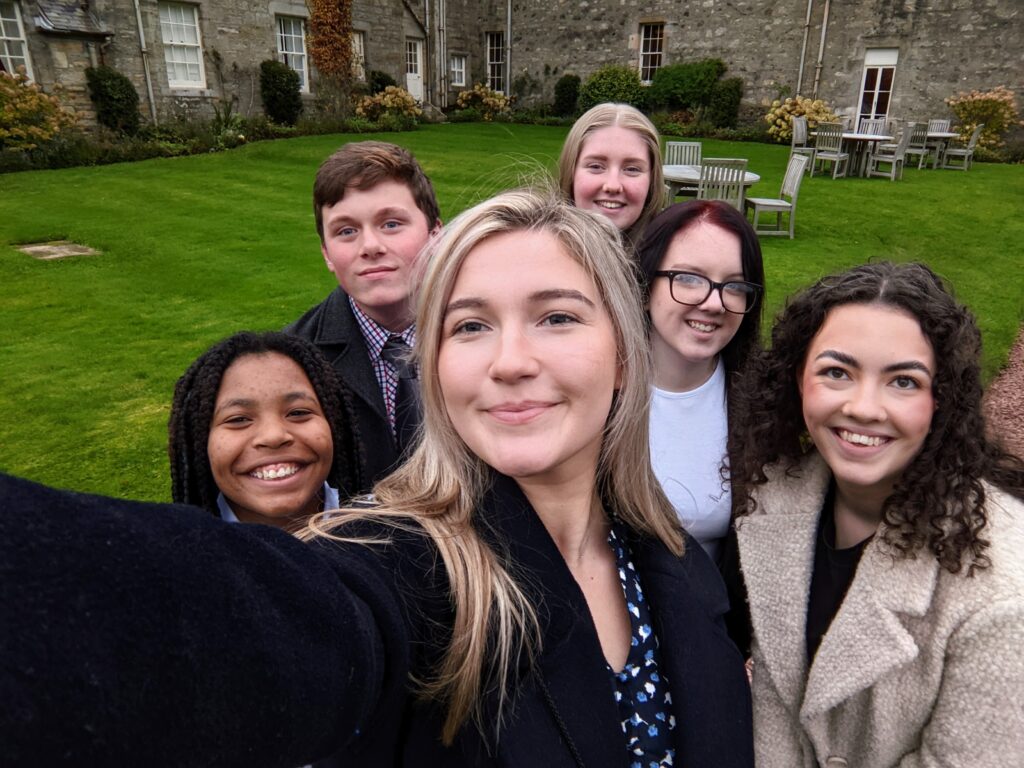 Since 2000, more than 12,000 young people and their key adults have taken part in our leadership academies, which have often proved to be an important turning point in their lives. Find out more.