Two 19-year-olds – Marysia Wojtylo from Edinburgh and Jessica Chappelle from East Dunbartonshire – have been appointed to our Board of Trustees.
Their new roles as Young Person Consultants will champion the voice of young people, ensuring their views are at the heart of Columba 1400's governance, helping to shape and drive the future of the organisation as it grows.
Through our Young People's Leadership Academies, we help young people explore and identify their values, recognise their leadership qualities and their potential to make a difference to their own lives and their community.
As members of Columba 1400's Board of Trustees, Marysia and Jessica will take part in board meetings and sit on other key committees, as well as chairing the soon to be created Columban Youth Team. This will be a forum for young Columban graduates to connect, further develop their leadership skills, and be involved in decision making for the organisation.
Marysia, a student at Edinburgh University, said: "I'm so happy to have been appointed as a Young Person Consultant and excited to represent the voice of young people on the board at Columba 1400."
Jessica, who lives in Lennoxtown and was a pupil at St. Ninian's in Kirkintilloch, added: "I'm really excited to be a part of this new chapter for Columba 1400. It is already an amazing organisation and through adding myself and Marysia to the board they are making it even better, by saying that they value young people's opinions, and that they want to listen to us."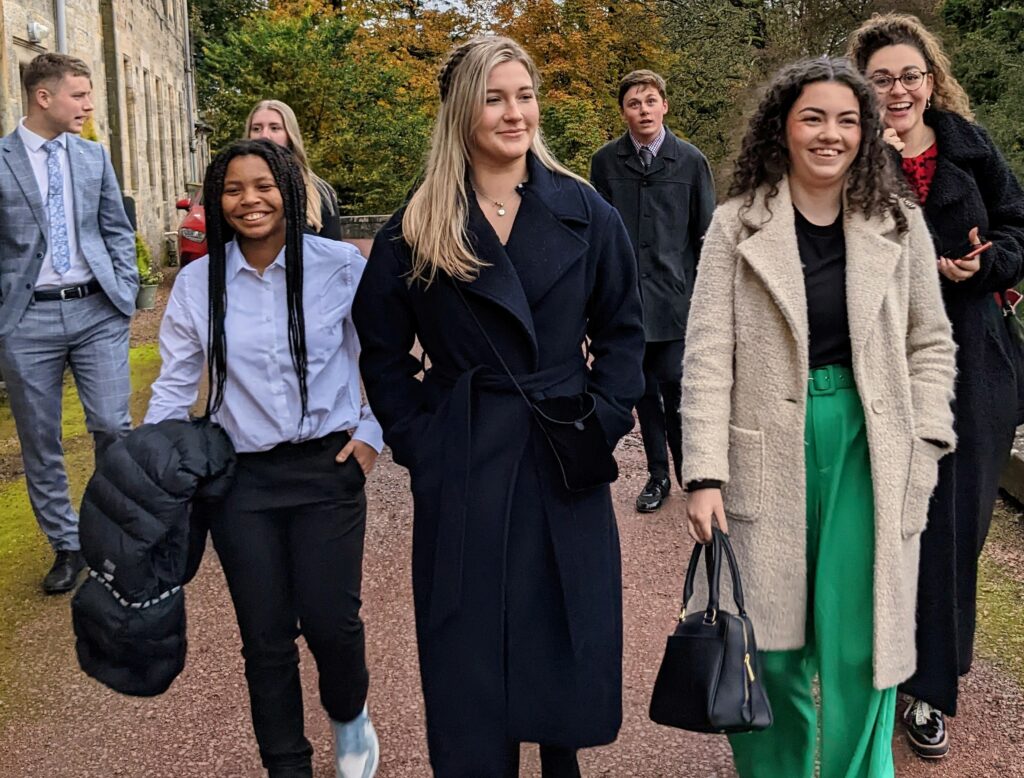 Over the last 25 years more than 12,000 young people and their key adults have taken part in Columba 1400's values-based leadership academies, which have often proved to be an important turning point in their lives. 
Robin Fulton, chair of the Columba 1400 Board says: "I'm delighted that Marysia and Jessica are joining us and bringing the voice of youth to our board discussions. It's so important that we hear first-hand what their ideas and opinions are, so that we can ensure young people are truly at the heart of everything we do." 
You can find out more about our Young People's Leadership Academies
here
or email
[email protected]